3 Simple Steps to Building Your Brand Aesthetic
Updated: Mar 15
Let's get real.
Why should you even care about your brand's style?
Well, did you know, we are exposed to over 5,000 advertisements a day!
When your brand has a consistent style it helps you stand out amongst the crowd.
It helps people recognize you and ultimately it helps them remember you. And that's the goal, right?
It also helps you attract your ideal client! Not to mention if you know what colors and fonts to use it makes creating future marketing, effortless.
So how do we do this?!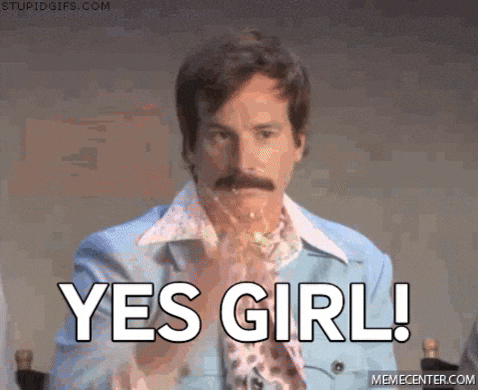 Let's start with a checklist. Side note: I love lists... and I love clip boards even more!
I can't go into my local Target or Walmart without walking through and looking at the office supply section.
It's my secret obsession. There's nothing more magical than a fresh new notebook.
So here's what you'll need and sadly, it doesn't include fancy pens or notebooks from the office supply isle.
#1 First things first: You'll need a Logo
Obviously you'll need a logo... but it's more than just your company's name written out in a random font.
The logo is the foundation of your branding!
If you don't have one yet, I'd be happy to create one for you! Want to request a quote? Shoot me an email at info@abigailann.net
For the sake of this blog post let's assume you do have a logo.
Coming up with the color palette can be so much fun.
If your logo has colors you can pull those colors directly from it so you stay on brand
If you don't like the current colors or don't have any sort of color scheme, that's where this list comes in handy!
Keep reading to learn how to come up withy our brand colors, the start to your brand's aesthetic.
#2 Your Color Palette and How to Create It
Find a few photos that have some colors you really like.
You can even take your own photos and pull colors from items you have!
Have a beautiful bed spread or throw pillow with colors you love, take a photo of it and use the steps below to find their exact colors!
When I was in middle school my mom found this beautiful t-cup that had all the colors she wanted to use to decorate our basement.
After finishing the basement she used every color in that t-cup to determine what furniture and decor would go downstairs. And let me tell you... it was beautiful!
My mom's always impressed me with the things she can accomplish.
When I started my brand I remembered what I learned from her and decided to to base my marketing colors on a photoshoot I did with my friend Jayda ( @Jaydaiye)
I chose this photo because I loved the cream colors, whites, and darks in it. Here's the photo I used.
I'm sure you're wondering how in the world I pulled the colors from it.
This is WAY easier than you'd think! I use an app called Canva.
I love it because I don't have to have my computer on me to work on color palette projects.
First download the app, create a new document, and start with a blank canvas.
*Side note: Canva is difficult to use on a phone so you'll want to grab your tablet for this one!
Set it up with a place to add a photo and add 5 circle below the photo section.
Here's an idea of what your template should look like:
Once you've got that setup you'll upload the photo you want to pull colors from.
Then tap one of the circles.
You'll see an eye dropper button pop up, when you click that, take the circle and drag it over the photo!
And bam! You're now able to pull colors from the photo!
Here's an example of my color palette.
#3 Finding your Brand's Fonts
Finding your brands fonts is all about finding fonts that pair well together.
Most brands will have a font they use for titles to grab your attention and then a simple font they use for sections with lots of type.
Sticking with the fonts you pick is great way to build brand recognition.
I'm sure you can think of certain brands whose fonts are iconic.
Coca Cola, McDonalds, Apple, and Google are all great examples of fonts that have stood the test of time!
Remember no matter what font you use or what your brand looks like "Business is not about money. It's about making dreams come true for others and yourself." An excerpt from Anything You Want by Derek Sivers.
If you have questions about building your brand, creating your color palette, or choosing fonts shoot me a message!
To give you a little inspiration I've included a few logos and branding I've had the pleasure to create recently!